The Efling negotiations committee celebrates the courage of workers in Íslandshótel and approves the next round of strike voting.
Efling members at Íslandshótel have, by a strong majority, agreed to an indefinite strike at all the hotels of the chain in Reykjavík. The call to strike was approved by 124 votes with 58 opposing, and 7 who did not decide either way. Of those who voted, 65% agreed with the call to strike. Out of 287 eligible members on the voting registry, 189 voted, or 66%, which is a much higher participation than in the union's strike votes in recent years. The strike will begin, all else remaining equal, on Tuesday, February 7.
The management of Íslandshótel pressured their staff and threatened them illegally with loss of wages if they'd agree to the strike. This is a clear violation of the laws on unions and industrial action. All staff members were ordered to attend special meetings where management discussed the Efling-SA negotiations in misleading and one-sided terms, and made their threats plain. The union received many complaints form members because of these events.
The state mediator put forward a mediation proposal, timed to prevent Efling members in Íslandshótel from using their right to strike. He also repeated the employers' threats about loss of wages. Two left-green ministers, the Social Affairs and Labour Market Minister Guðmundur Ingi Guðbrandsson and Prime Minister Katrín Jakobsdóttir, knew of the mediation proposal before it was seen by the Efling negotiations committee. The ministers made public statements in support of the mediation, despite forceful criticism of it by all Icelandic union federations.
The Efling negotiations committee celebrates the courage of Efling members in Íslandshótel, who voted in favour of their union's independent right to negotiate and strike, despite intimidation, pressure and threats from the most powerful institutions of Icelandic society.
The committee approved further strike votes at its meeting last night, which will be advertised before noon tomorrow. Until then, they remain confidential.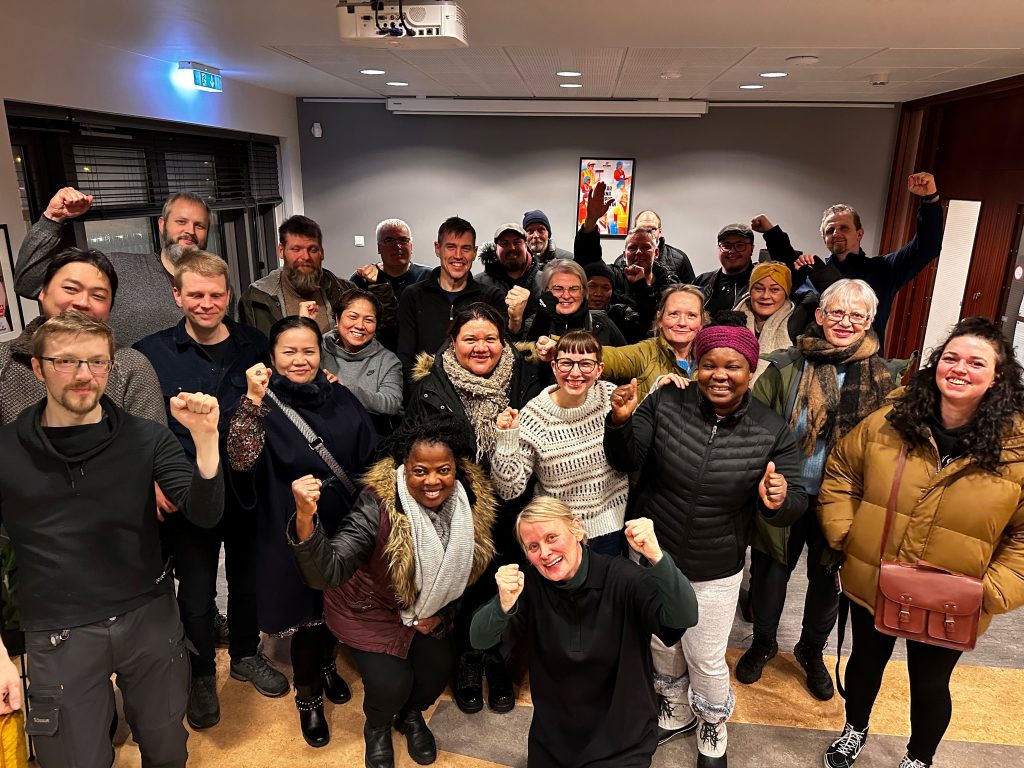 Share